Top Tips on Dental Hygiene by Dr. Arjun Varma
15th August 2022
"A healthy life begins with a healthy mouth"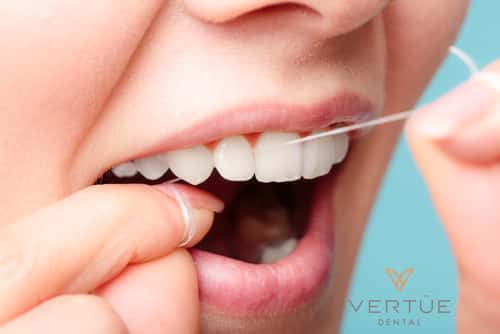 Good gum care and diligent brushing is a prerequisite to having a beautiful smile.
But these days there are so many devices and materials available to consumers to choose from making the positive steps towards good quality daily dental care confusing and expensive!
Therefore as your local dentist in Pinner, Northwood, Harrow and Ruislip area, we have taken the steps to simplify and and demystify the optimal daily dental habits for our local residents:
For this you will need:
An Electric or Manual toothbrush
Dental Floss or Interdental Brushes
Fluoridated toothpaste (e.g. Colgate, Oral-B, Sensodyne etc.)
At least 3 minutes of your time in front of your bathroom mirror
A tongue scraper
Manual or Electric Toothbrush?
The whole electric vs manual toothbrush debate will be posted on another article as there is a lot to cover. But for now the essential use of a brush is important to physically remove the plaque and deposits of your teeth. Something that mouthwash is not good at! The most important thing to check for is that the bristles on your brush are not splayed.
The technique for brushing with an electric compared to manual toothbrush varies significantly. Electric brushes are designed to 'hover' over teeth whilst they work themselves to clean your mouth. Whereas with manual brushes, you need to put in that elbow grease to 'scrub' your teeth clean. If you have mobility or health issues which affect you dexterity to clean, then we recommend an electric toothbrush for your cleaning.
Be careful not to scrub too hard as this can be detrimental to your teeth and can cause gum recession!
If you are unsure if you are brushing correctly, book yourself a hygiene at Vertüe Dental, Pinner. Where we will go through step-by-step on how to brush effectively.
When brushing, split your mouth into 4 quadrants (Top & Bottom, Left & Right). You should aim to spend at least 30 seconds per quadrant and therefore 2 minutes in total brushing your teeth.

Dr. Arjun Varma
Dental Floss or Interdental Brushes?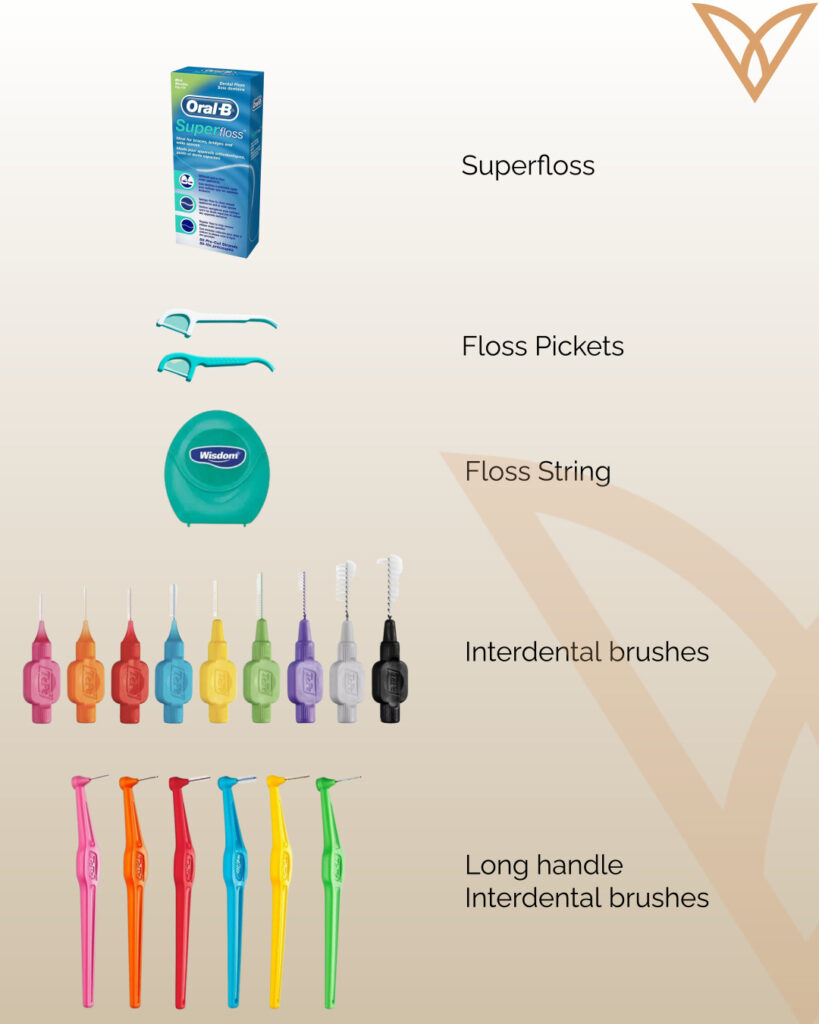 Now this is where we have a lot of variation amongst people. Interdental cleaning is essential to maintaining a healthy smile. Further information on different variations of dental floss can be found here.
Superfloss is stiffer and particularly useful to clean around bridges and implants.

Floss pickets have a handle to aid getting floss to regions at the back of the mouth. But the plastic is not environmentally friendly particularly as they are single use.

Floss string is the most value for money method of interdental cleaning but also the most technique sensitive to achieve effective cleaning.

Interdental brushes are becoming popular due to the 'bristle action' removing plaque between teeth.

Variable sizes allow gaps between teeth to be targeted and cleaned effectively. Long handle variations are also available to allow easier access to reach the back of the mouth.
Toothpaste:
There are several brands of toothpaste available in the market. Some of which claim to whiten the teeth whilst others to reduce sensitivity. However, the most important ingredient found within any of these toothpastes is fluoride in the toothpaste. There are several extensive long term clinical studies to prove that fluoride has the properties to strengthen enamel and reduce the incidence of decay in people of all age groups. Therefore brushing with a fluoride toothpaste is essential.
Avoid using both herbal and charcoal based toothpastes as they can be abrasive an ineffective in providing the protective benefits of conventional toothpastes containing fluoride.

Dr. Arjun Varma
Based on your age and dental development, you will be recommended a specific strength of fluoride within your toothpaste. If you are unsure, book yourself in for a dental check up or hygienist visit at Vertüe Dental and we can advise you appropriately.
Ok, so do I need to mouthwash then?
The short answer is no.
The reason for this is because most patients will mouthwash after brushing. The issue with this is mouthwash or even water essentially dilutes the toothpaste already applied to the teeth with the brush and washes it away. As a result all the hard work you have carried out in the bathroom has become less effective.
If you still would like to use mouthwash in your daily regimen, then mouthwash at another time to brushing, for example after lunch time. This will allow you to clear any remains of food in the mouth, top up the fluoride and give you that minty fresh feeling!

A personal recommendation is to save your money on mouthwash and invest in Interdental Cleaning instead.

Dr. Arjun Varma
Tongue scraping – what's this?
Tongue scraping is a relatively new addition to the dental inventory for many patients. But it is an essential piece of kit required to achieve balance and harmony in the mouth.
There are several reasons for tongue scraping which include:
Tackling Halitosis (bad breath) which can be caused by a coated tongue that is irregularly cleaned allowing bacteria to proliferate over time.
Improve your sense of taste! Research indicates that regular cleaning of your tongue will heighten your sensations of sour, salty, bitter and sweet.
The appearance of your tongue will look also improve, looking pink and healthy as it should be!
If you feel that you suffer from bad breath, it is worth seeing your dentist to assess the possible causes for this. This is because other underlying health problems can also cause halitosis (bad breath).

Dr. Arjun Varma
Conclusion
Daily home cleaning is uber important and is the best preventative approach to maintaining good dental health whilst minimising the risks of needing costly restorative dental work.
I hope you have found this blog useful and please feel to share it with others who may also find it beneficial to read!
If you would like to book a consultation directly with me (Dr Varma) to see how I can assist you in maintaining or improving you dental health, please visit me at Vertüe Dental Pinner, providing exceptional dental care to patients in Hatch End and North West London.
Back to blog